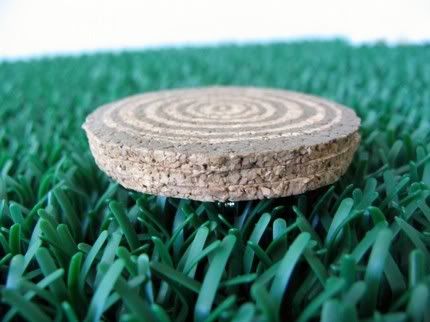 Summer - Oregon - USA
WHO
(Your name, general description, any random bit of info about yourself, a vague sentence)
:
My name is Summer (yet, I usually go by Ottoman) and I have a BFA in Sculpture and Printmaking. Crafting has been my way to be creative, yet be a mom.
WHAT
(Tell us about your shop, the items you make)
:
I opened my shop with the Moss Collection, items that have been needle felted to look like moss. I really tried to push the moss idea in as many ways possible, which includes: pincushions, sachets (most of which can be used as pincushions), accessories, jewelery, and housewares. I will also be debuting my new Cork Collection this week which is very exciting!
WHERE
(Why do you sell on Etsy?)
:
What attracted me to Etsy is that it is visually stunning and clean-lined, I opened my own shop as a creative outlet and to start my own business without overhead. It's also wonderful to be associated with a website that promotes handmade items.
WHEN
(When did you start making handmade items? When did you start selling on Etsy? Any tips for current/future sellers?)
:
I started making handmade items as a child, but in regard to crafting, I just recently started this adventure; prior to crafting, I concentrated on fine art. I started selling on Etsy in October of 2007. I'm pretty new to Etsy, but my tip for current/future sellers is to make what you love!
FUN
(Whatever you feel like talking about. A favorite shop or item on Etsy, a website you think others should look at, why butterflies and toe socks should rule the world)
:
I have so many favorites on Etsy! I tend to be drawn toward work that has a lot of thought behind it, similar to conceptual art; I also love things with clean lines, and work that has been made with sensitivity to the environment...oh, and I do like kitcsh.
Aaaand…RANDOM QUESTION!
Would you rather live in Antarctica or the Sahara?
I guess the Sahara; I think I would have a better chance at survival.
Featured Items