so a couple weeks ago, i may have purchased a
funky little hood
from
pixiebell
and
awesome fingerless gloves
from
kitmit
on etsy, as shown here: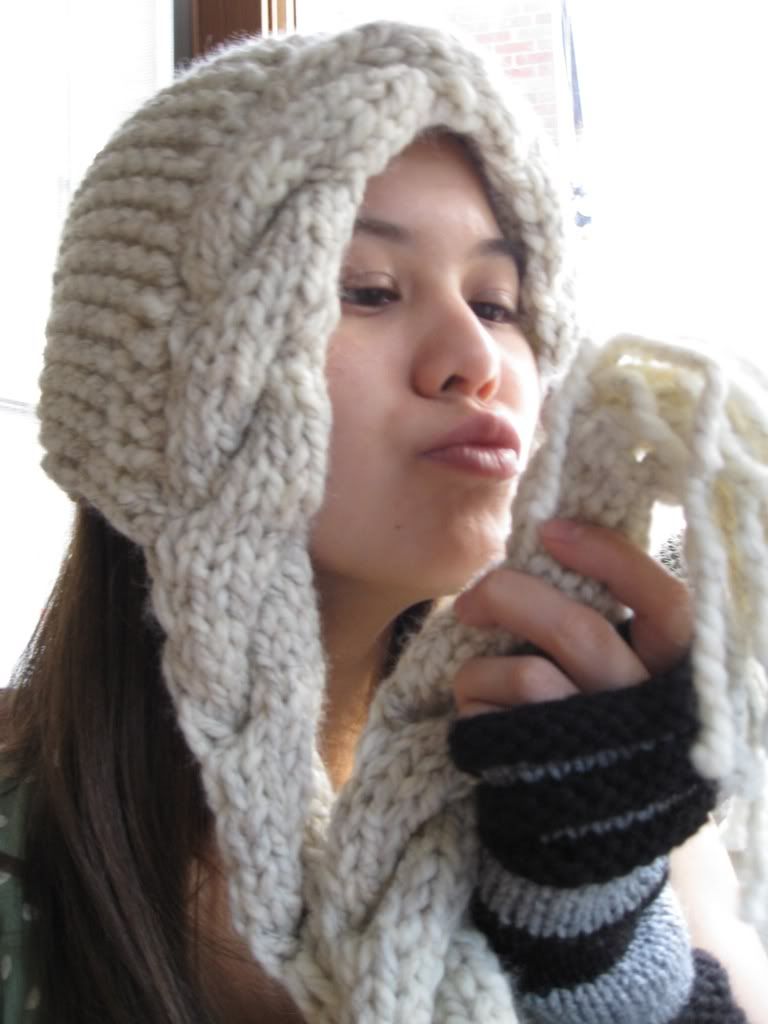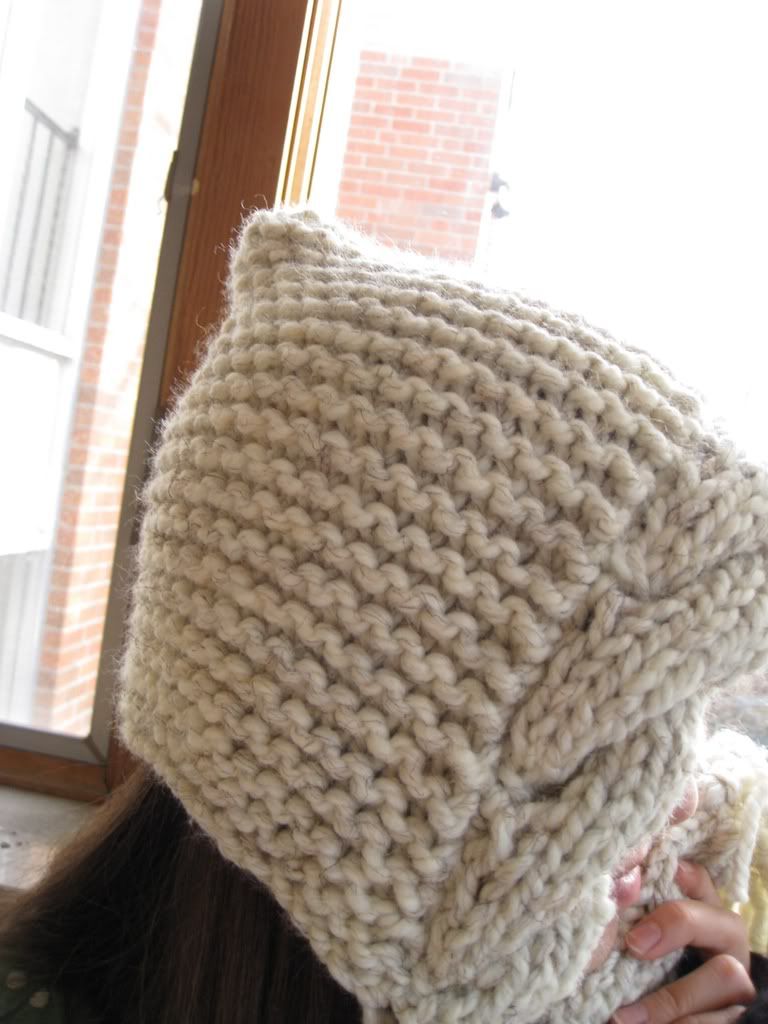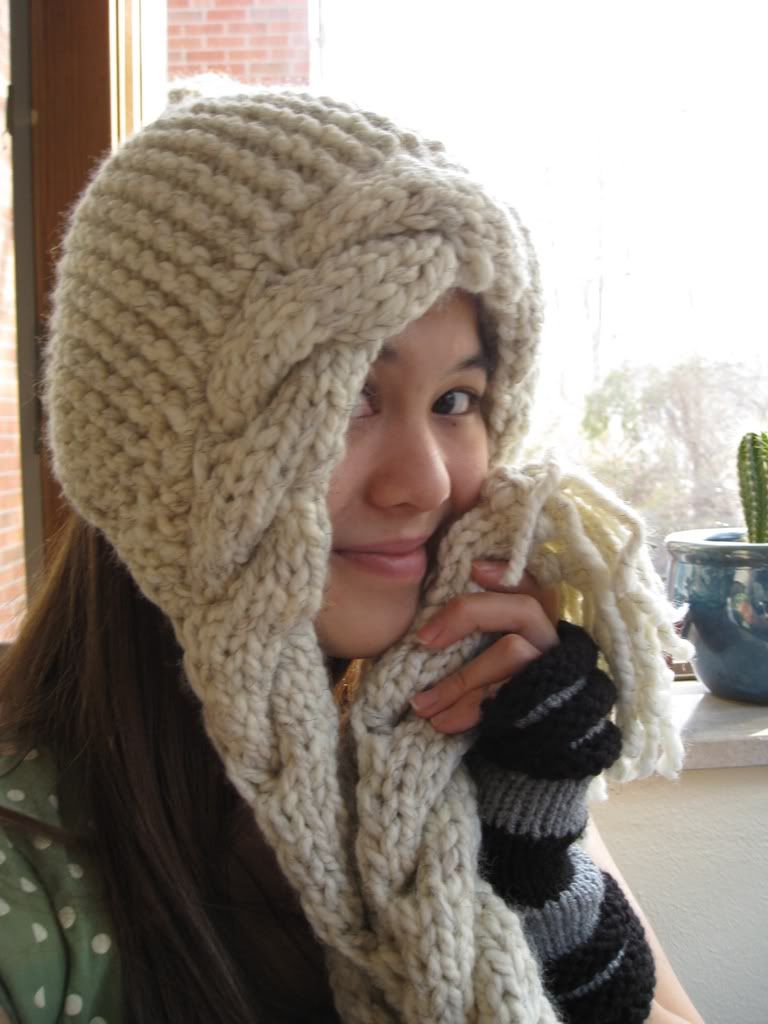 oh yes. so much fun, and toasty warm ♥ love em!
i also decided to make some earrings for myself since i haven't actually made any to keep, and a sister pair to
sell in my shop
.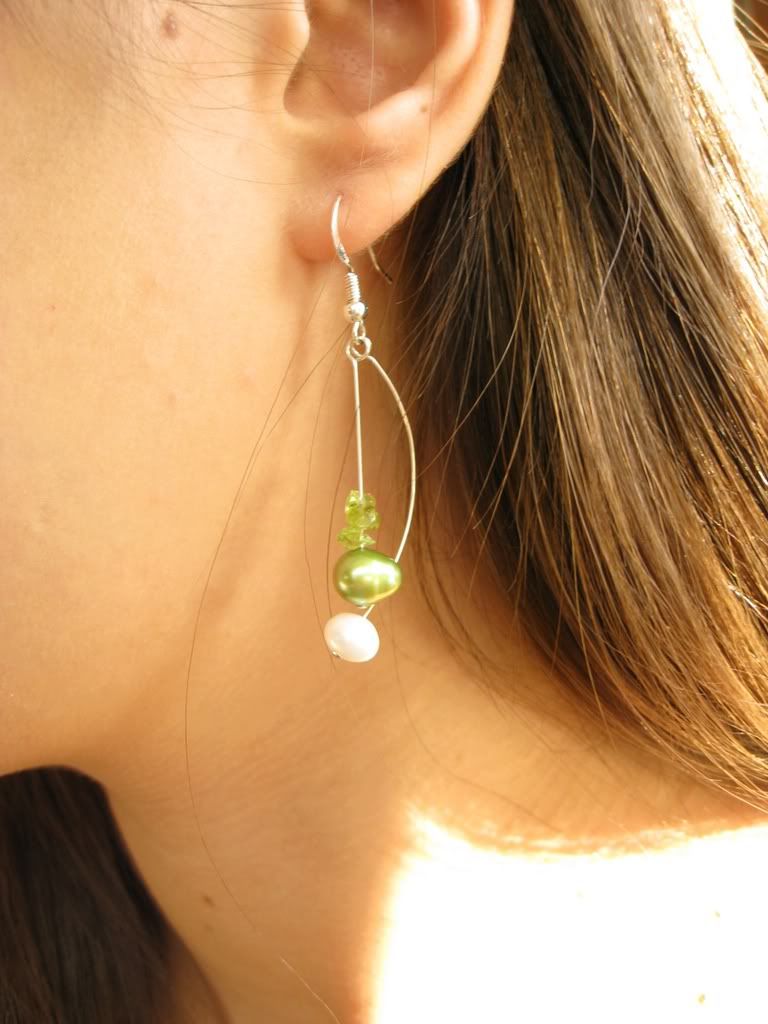 i like em! they tinkle when i move XD and i've been in a green kick, so hurray!
i'm also waiting for a pretty black and white
circle skirt
from
tallgiraffe
. i don't really wear skirts (i prefer dresses -- i is lazy) so this'll be fun!
AND! through alchemy (which i think i am going to abandon for the time being, due to the disorganization and craziness ensuing there at the moment) i have enlisted the aid of two fantastical seamstresses to make me a winter dress (by
neurasthenia
) and a rockabilly dress (by
cherrypievintage
). EXCITED.
naturally, i am now considering buying myself a sewing machine and experimenting at home! i've been dabbling and done a bit of work in school, so i'm kind of excited at the prospect :D i may also get a serger, because i'm not really sure how to finish edges without one! darn costume class, spoiling me rotten.
but never fear, i have not abandoned bookbinding! i have one book (black pages, whee!) in the works, and i plan on picking up supplies next week in st. louis and kansas city and teach myself how to do exposed bindings and such! hurray!
yes, my bank account hates me. damn you, crafting addiction!