at the moment, i am making some business cards for the shop! i don't have a printer, so i really thought about using an online business card shop or someone from etsy, but in the end i decided to continue with the whole "homemade" thing and make my own cards! i like how they look so far, all embossed and tea stained! :)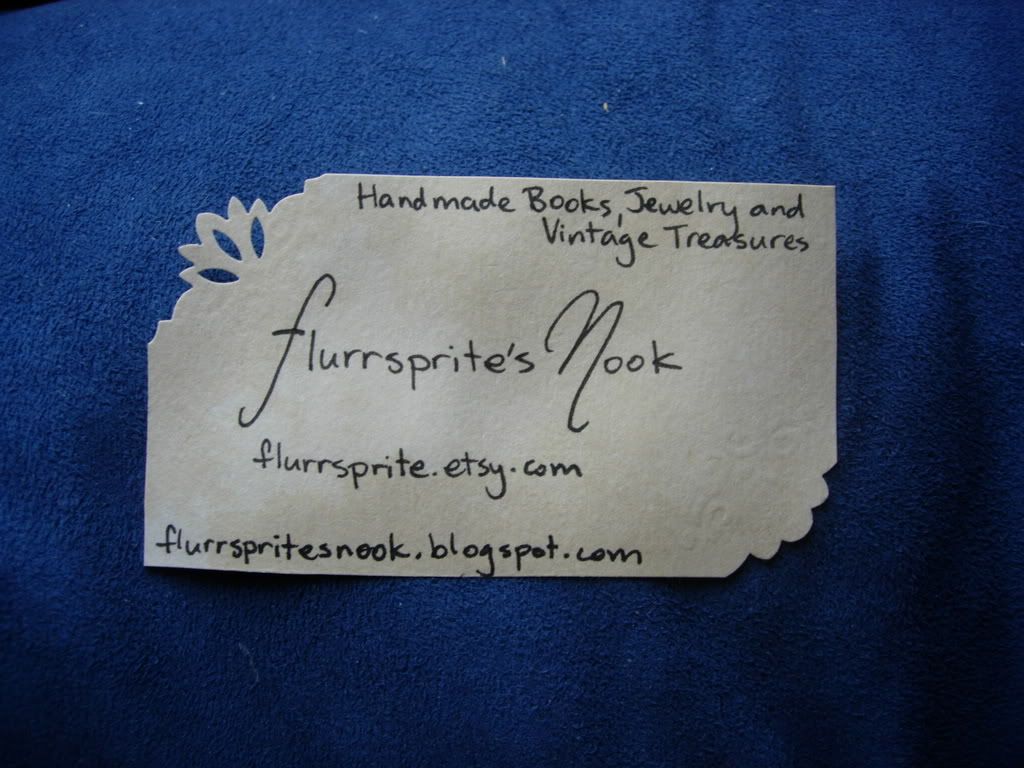 today i used my new book cradle that i made to punch out holes in a few book blocks that i folded over. works fairly well! though the awl i have is kind of broken so i may need a new one :T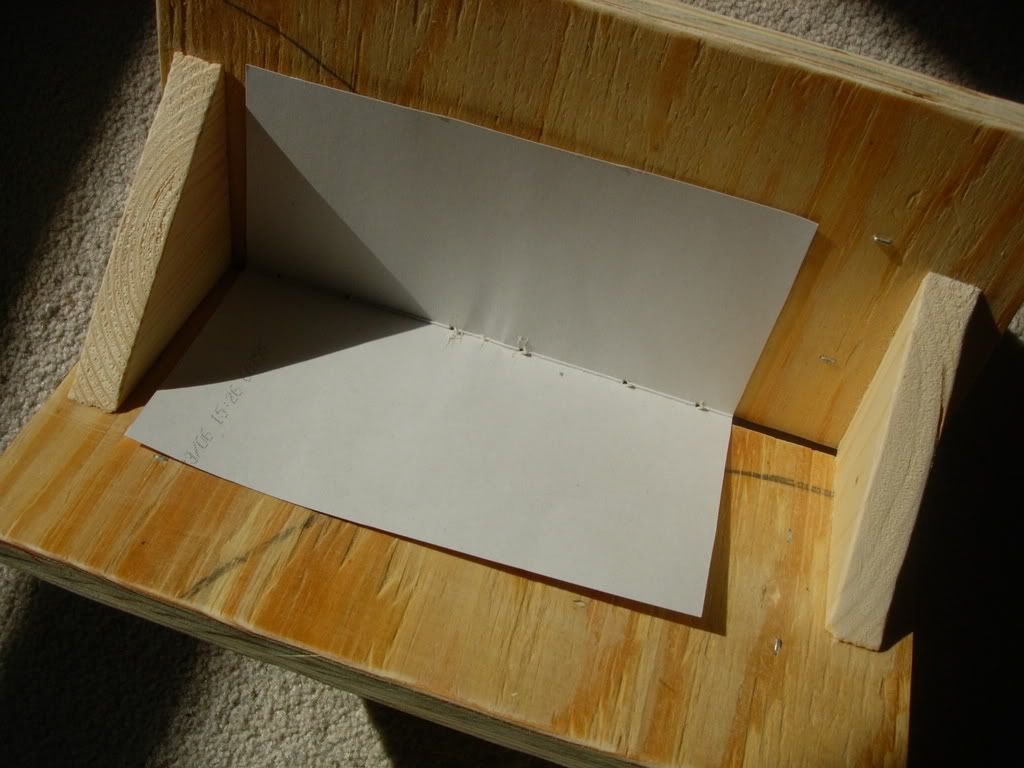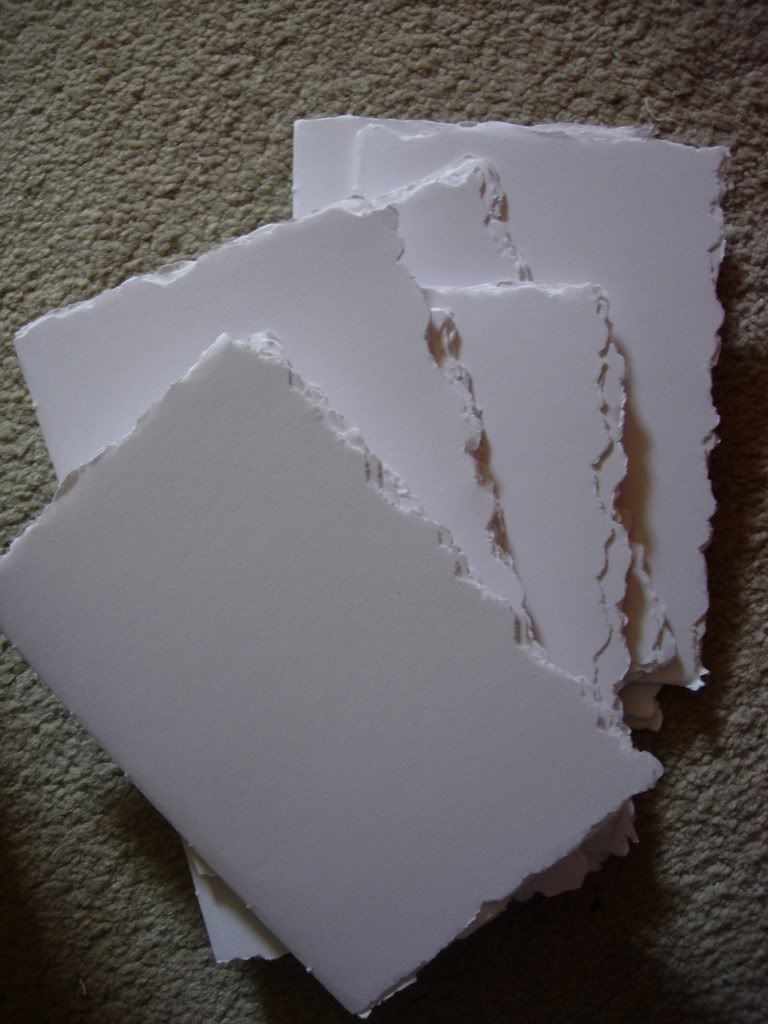 current cover ideas in the making, for which i bought my fabric and materials for include: a puffin book using some really soft and fluffy gray wool i found and am going to sew a puffin cut out of felt onto, a baby scrapbook using this adorable ducky fleece, a wedding album out of pretty and swirly light blue suede-like material with stitching on it, a pool ball book using green felt and wood painted to look like a pool ball recycled from "clue" the musical, and reusing an antique book cover to make a brand new book!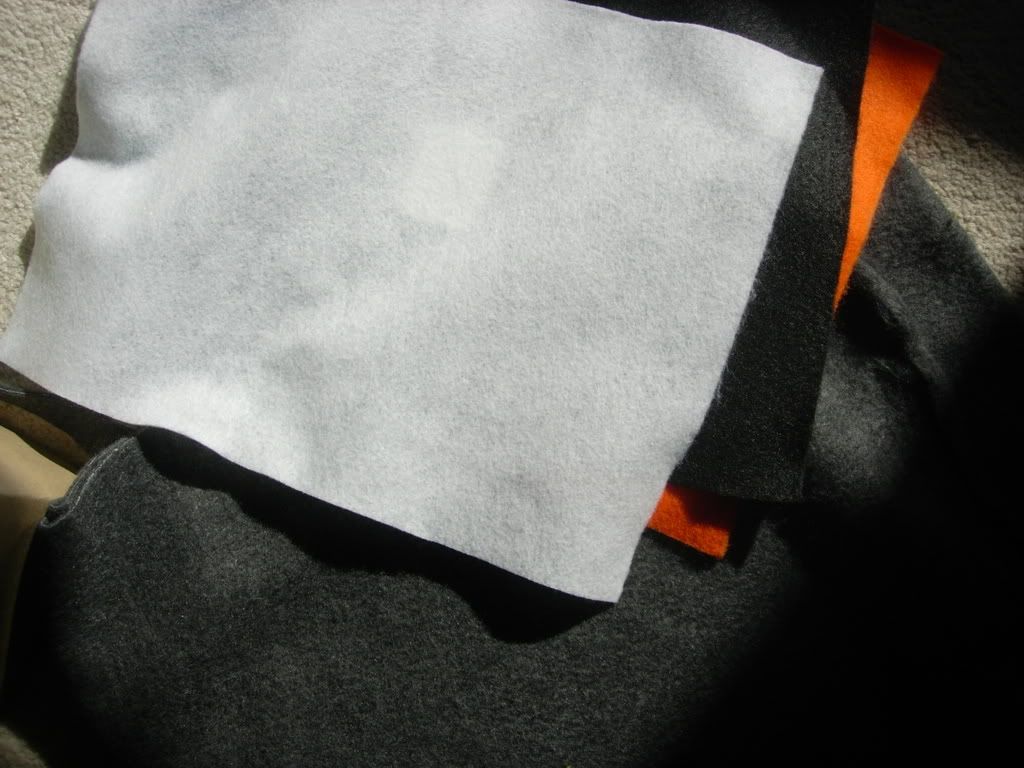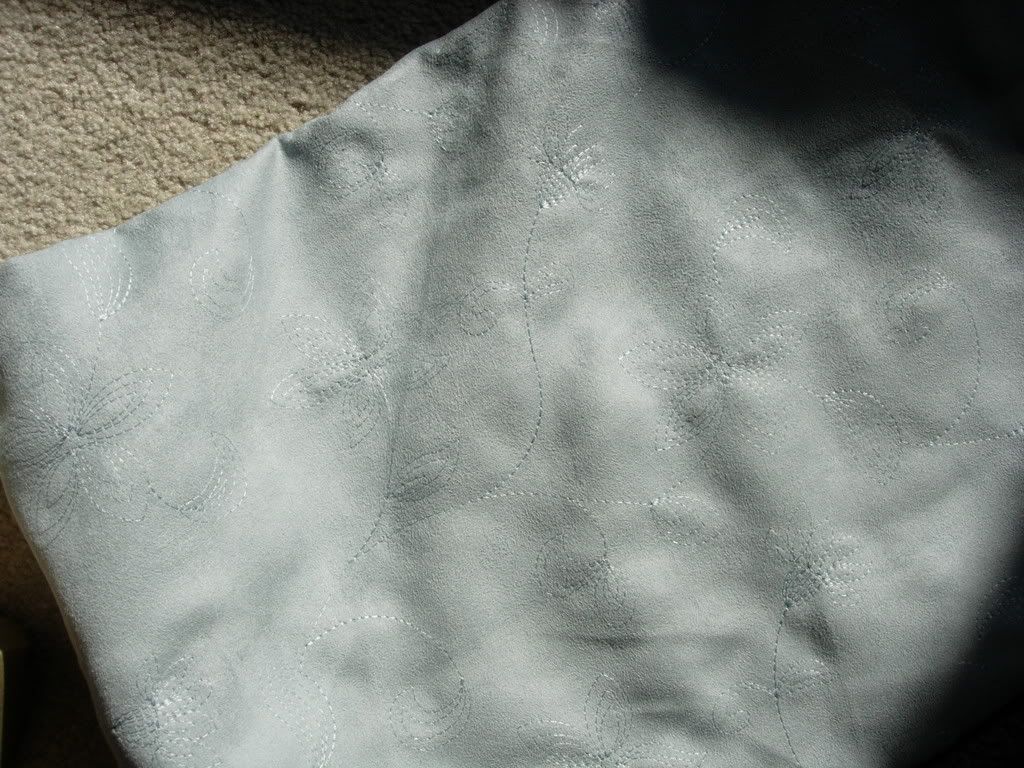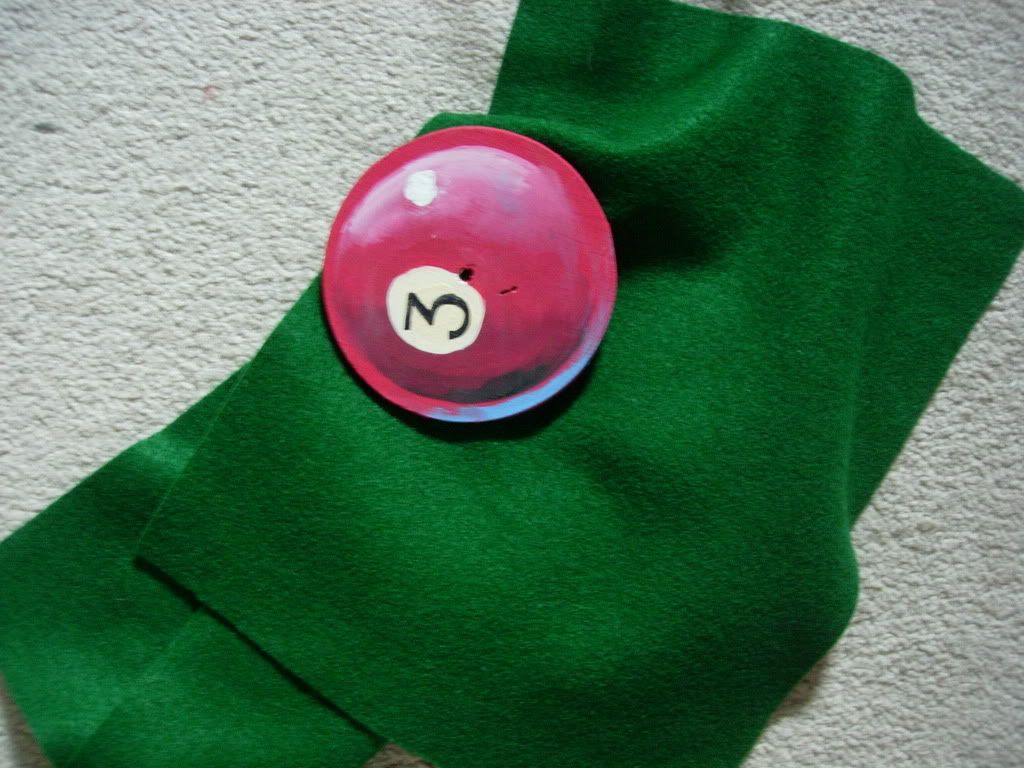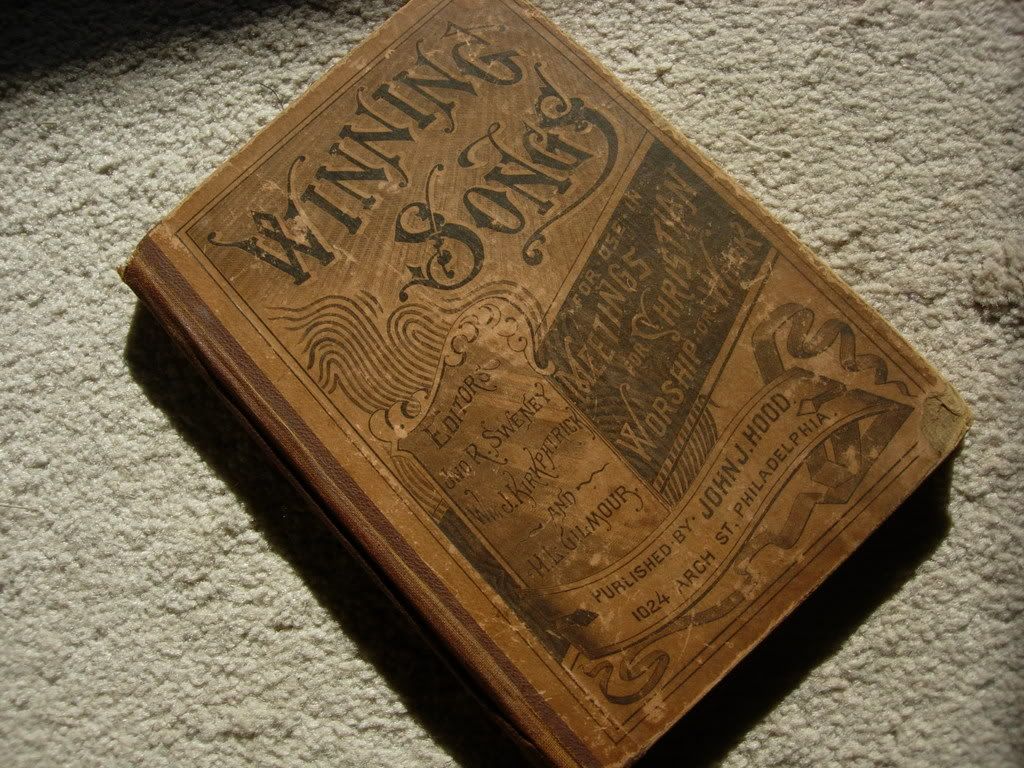 i also found a book block made out of the tea stained paper from a while back, and i think i'm going to use it for the country western book i'm going to make out of black leather and used blank bullet shells! i'm hoping that i'll be able to stamp leather by then (i'm going to practice using some leather i bought -- and might make necklaces and other accessories out of!) so that i can make some designs on the cover too :)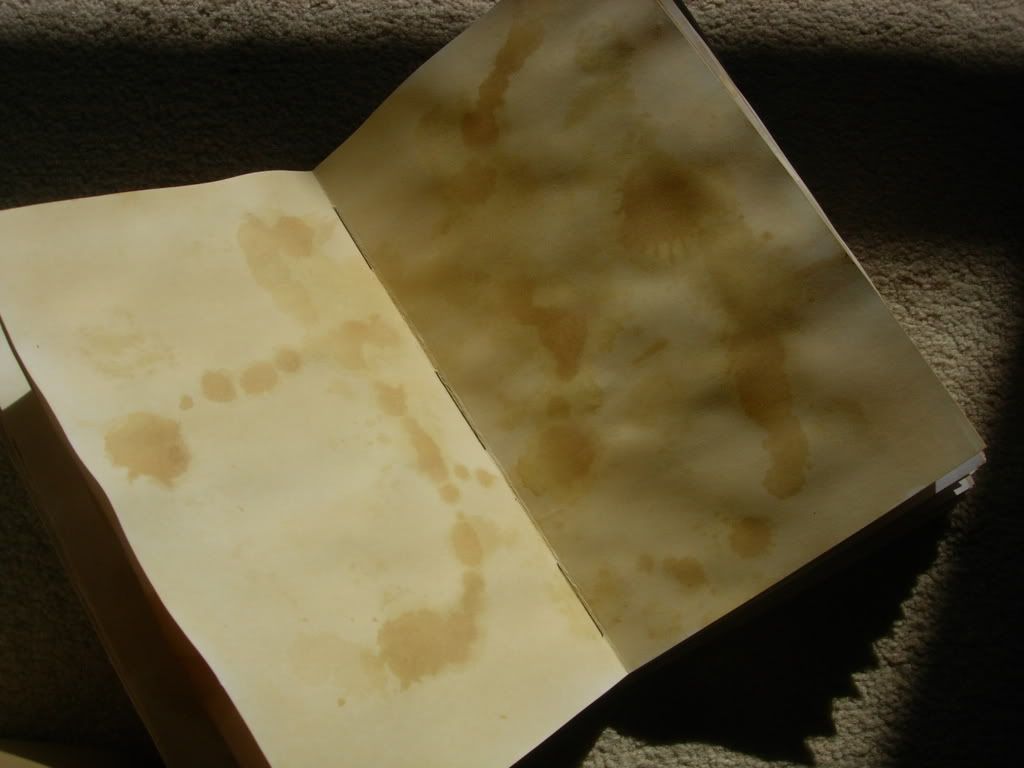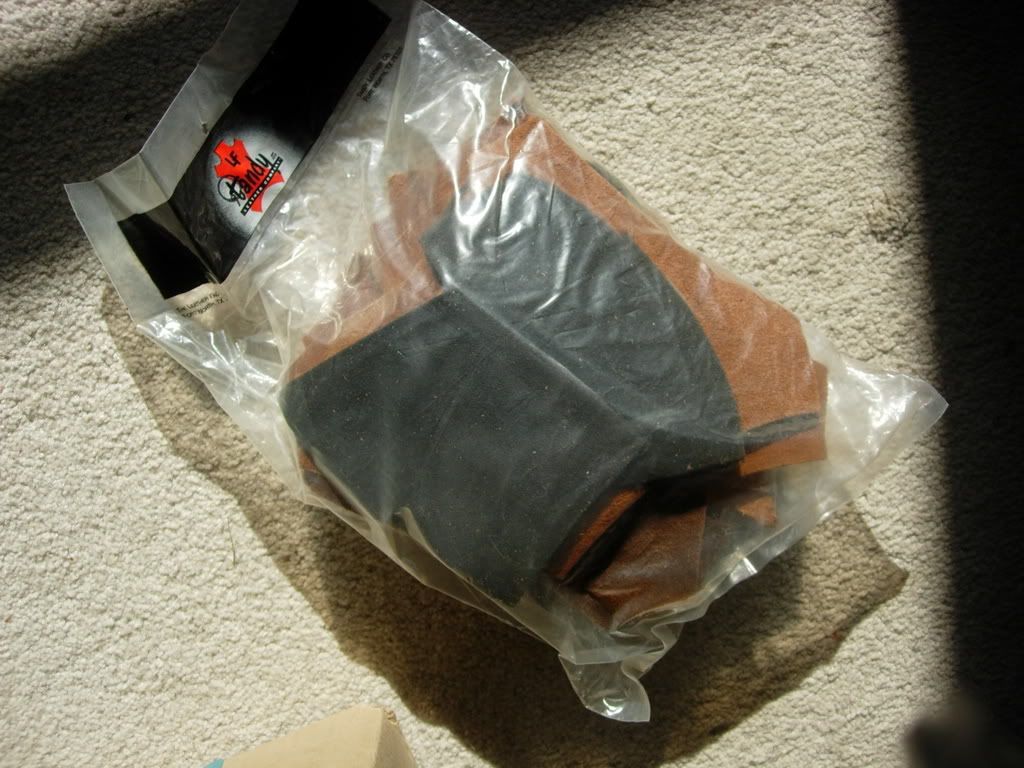 and that's all for now! lots of stuff to keep me busy, yay!