my friend pat commissioned me to make him a photo album for his recent trip to spain, so i finally ordered some stuff from
hollanders
(very happy with their products, i will definitely be ordering from them again!) including an unbound block for the biggest book i've made yet! he gave me a newspaper he got in spain, and together we designed and created this: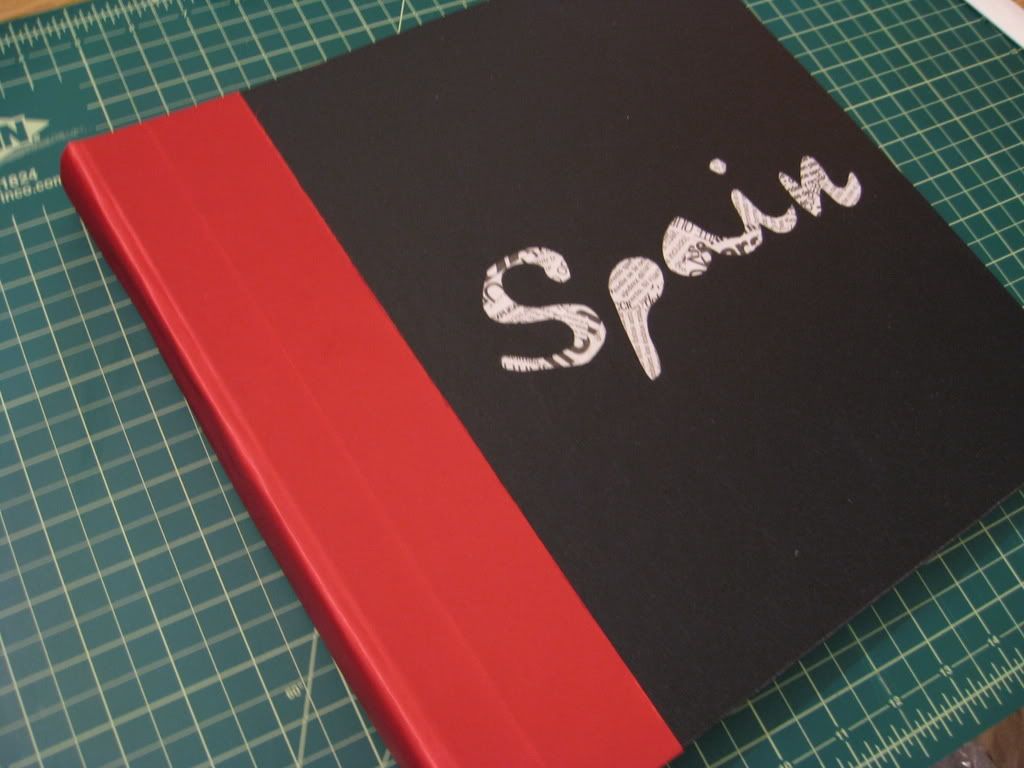 i'm rather proud of it, although i wish i had gotten better pictures before i gave it to him :) it was the second book i used methyl cellulose / pva mix with, and i think it helped me figure out its properties a little better! i ended up adding an end sheet to the back and pasted a map onto the inside front cover... a couple bubbles but not too bad i think! the front cover sports "spain" cut out in black library buckram (crazy thick bookcloth, a lil difficult to work with but cool cuz it's waterproof!) with cut outs of spanish newspaper text peeping through! i used red satin bookcloth on the spine, and i think it feels matador-ish haha.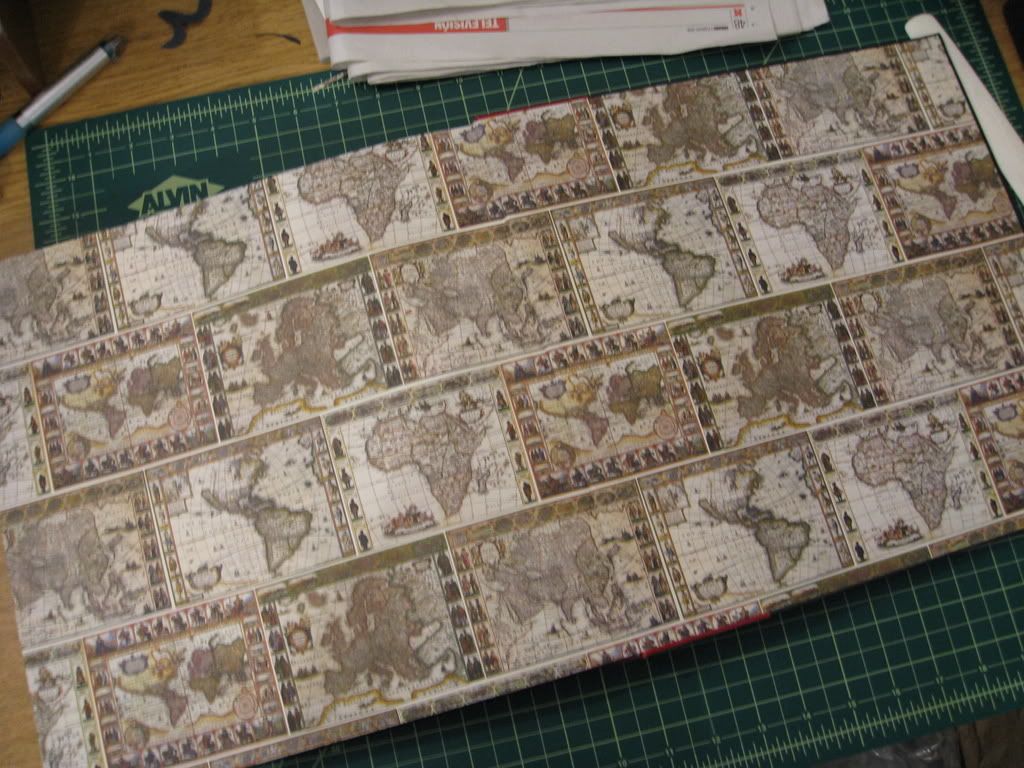 and just so you know i'm a huge nerd, i also made myself a lightsaber. it doesn't work... yet!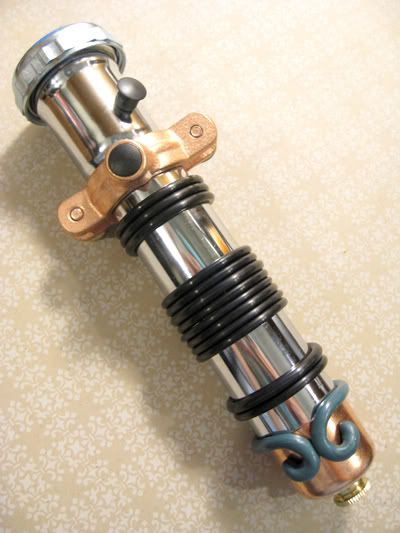 don't forget to check out the
best team sale
going on right now! it ends saturday, april 26th! i'm offering 15% off all items in
my own shop
.