i recently joined the firefly-based
big damn crafters street team
on etsy, and for may's team challenge about unification day i created this book: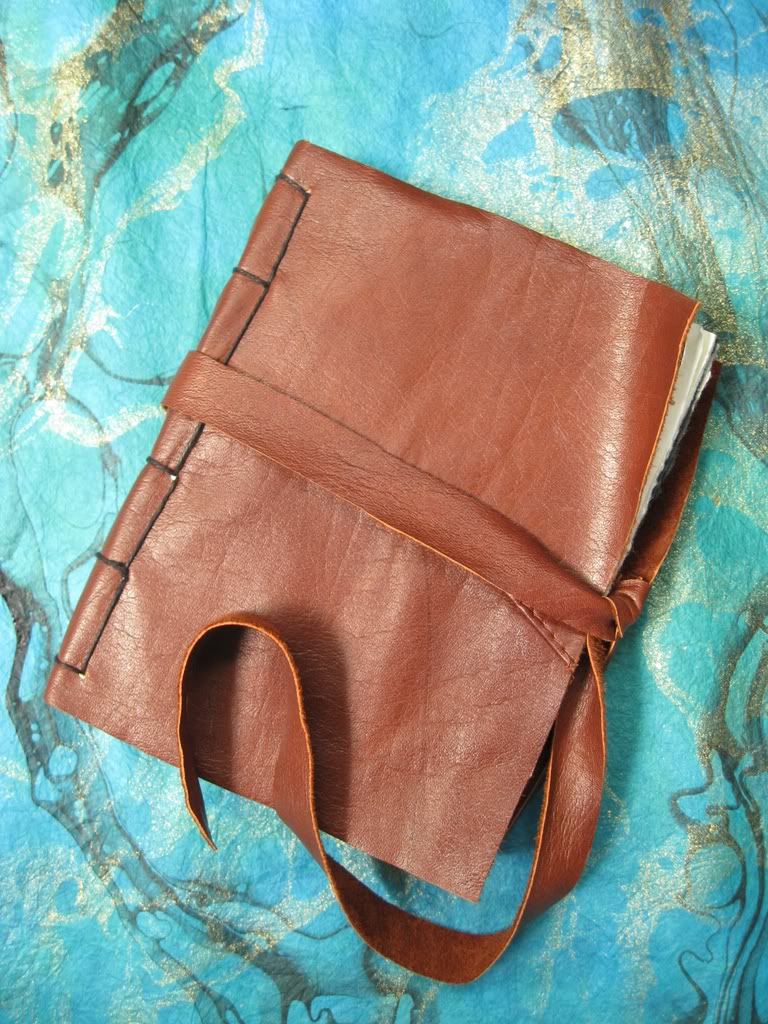 i used a stab binding method (which was a problem because i used my screw punch for the leather cover but not the pages, i used my awl for those and i probably had way too many because it was a pain in the ass to get the damn needle and thread through. i actually ended up breaking a needle, eesh!) as a way to bind (har) the old western and asian styles together into one book. i like it, but i don't know that i'll do it again ;) my first leather book, and also my first binding style other than the hardbound kettle stitch method! i haven't listed it on etsy, because the plan is to give it to my dad for father's day. :D
i did list this book on etsy, however: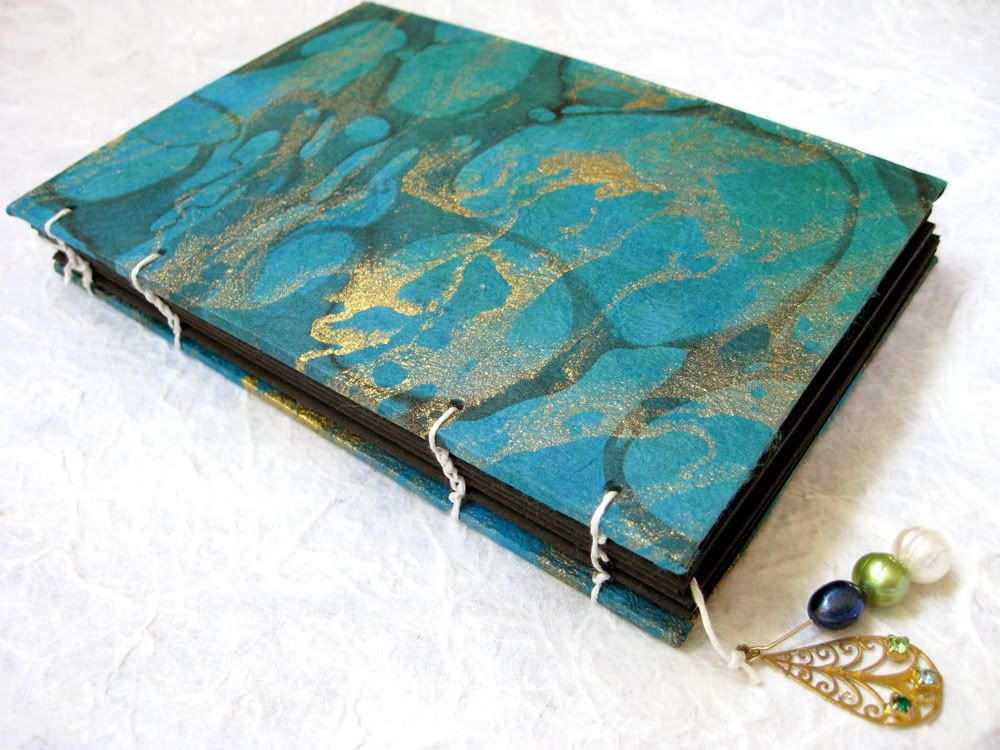 i used a coptic binding method (ish... i think the first and last rows weren't done quite right because after i was done i compared it to
eva's
book that i received in the first
best book swap
and it looks like i should've looped the stitches a little more) based off of a tutorial i found online (did the same for the stab binding). i rather like this one, i don't think i could've done much different in terms of tension on the stitches because it does sort of pop open when standing up but it lies flat and i believe it's the paper itself that's doing the opening, not the stitching! so that makes me happy :) plus i've been wanting to use my papyrus for quite a while and i'm really glad it looks so awesome with the marbled paper (yep, same paper as used in the background for the leather book hahaha)!